Services include evaluation and management of muscular-skeletal conditions including headaches, neck & back pain. Treatment includes spinal manipulation during which Dr. Fereday uses the Palmer Package to adjust his patients. He also uses the activator technique, soft tissue modalities and is certified with the American Chiropractic Board of Sports Physicians. Dr. Fereday has always enjoyed taking a wide variety of continuing education so that he can personalize the adjustment for the individual patient.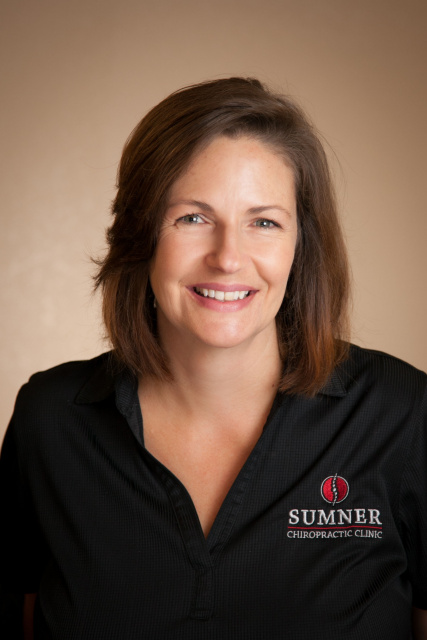 For more information on techniques:
Our office staff has 16 years of experience in insurance billing. We are happy to answer questions about insurance and to submit your insurance claims for you. Dr. Fereday is a provider for Medicare Part B, Wellmark Blue Cross & Blue Shield (all plans), Co-Opportunity Health, and many more. We also work with accident insurance companies including Aflac.
Our success depends on bringing you ease both physically & economically. We offer a variety of flexible payment options. We base our fees on the quality of materials we use and our level of expertise in performing your needed chiropractic treatment.
We accept the following as types of payments: Cash, personal check, MasterCard & Visa and insurance.
At Sumner Chiropractic Clinic you will find these great products to support your healthy life style:
~ A tradition of providing effective pain relief ~
SUMNER CHIROPRACTIC CLINIC
108 W. 1st Street | PO Box 123 | Sumner, IA 50674
563.578.8754
We welcome your comments and feedback about our website!
Click here to send us your comments

© 2014- Sumner Chiropractic Clinic. Site designed and hosted by Web Design by Duhrkopf